Looking for a few ideas for your health minded friend or shopping in your PJs on Black Friday…I have you covered with some of:
DOCs FAVORITE THINGS!
Keto Quick Start by Diane Sanfilippo ($34.95): Have to start with my wife's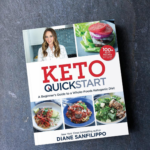 newest book. I've gotten the full behind the scenes taste test and I can promise you, this is going to be the go-to resource for all things Keto when it drops 1-1-19. Pre-order now and lock in the lowest price!
Strike Movement Shoes ($45-130): Whether I'm walking to the office or crushing the gym I'm almost always in my absolute favorite shoes from our friends at Strike Movement. Black Friday Sales up to 75% off happening right now!
Kasandrinos Olive Oil ($79.99): Grab the bundle that includes one bottle andone 3 Liter can…trust me you'll use it. Try coupon code "TURKEY20" on Thanksgiving, Black Friday and Cyber Monday for 20% off or "FULLBODYFIX" for 15% off all year long!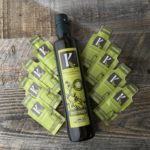 FringeSport: Beef up the garage gym with super deep discounts on everything from Bumper Plates and Barbells to Wall Ball and Mobility Tools. Get a full set of Black Bumper Plates for up to 25% off starting on Black Friday.
Rogue Fitness: Looking for a special barbell or upgraded comp plates? I have an Ohio bar from Rogue that will literally last me my lifetime. Grab yours or give one to your swolemate.
BodyWorks Ball ($34.99): My go-to mobility tool, the Bodyworks ball is awesome, and easy to travel with. Use code "BODYFIX" at checkout for 10% off all year long.
Perfect Keto – Keto Bars ($39): A great tasting bar for on the go Keto? Yup.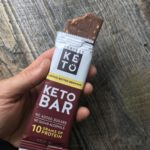 Use code KETOBARS25 for 25% off through the holiday or "FULLBODYFIX" for 15% off all year long (good at Equip Foods too)!
Global Chef's Knife Starter Set ($169): The number one tool in the kitchen is a great knife…or three! This set is a perfect upgrade to make the home cooking experience so much better.
Full Body Fix Program: We're also running a holiday deal on my premium Video Rehab Program – use code "HOLIDAY18" for $18 off any purchase (Exp. 1-6-19)!
Happy Holidays!
-Dr. Scott


Don't miss more great deals, videos, and posts right in your inbox! Become a Subscriber and snag my complete Video Rehab Program The Full Body Fix and take $10 off with a subscriber only coupon and grab my Free Warm Up Manual while you're at it!  
Last modified: November 19, 2018