The Full Body Fix Mission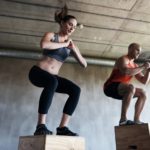 To provide resources for athletes and everyday people to eliminate pain and improve the way they move.
There is so much misinformation and myth floating around gyms and workplaces these days. The goal of this site is to clarify and reduce the overwhelming amount data into easily digestible and usable formats.
That's why my podcast is 20-30 minutes long.
That's why my program is set in protocols, not 100 different exercises you have to sift through.
That's why my blog posts are direct, to the point.
Attention spans are short these days. But our health should never be on the back burner. Bring it to the forefront and find your fix, here at Full Body Fix!
Next Steps...
Be the first to know about new resource launches, new protocols, new podcasts and new blogs. In exchange for your email, I'll happily send you some freebies. My eBook "Why Stretching Your Hamstrings Isn't Working, and What To Do Instead" and a coupon code good for $10 off my Full Body Fix program. Just subscribe and save!